Alcoa Foundation's global and local grantmaking is responsive to the needs and aspirations of Alcoa communities and marshals the combined expertise, energies and values of Alcoa and Alcoa Foundation to provide a world-class standard of excellence in corporate citizenship.

In Memory of Mimi Askwith
In an effort to remember her commitment and dedication to helping girls gain self esteem, a gift was made to PROGRESS and their work towards creating tools to teach all girls how to negotiate. Mimi Askwith was a Brownie, Girl Scout leader, and a positive role model to all girls throughout the community.

The Buhl Foundation
The Pittsburgh region that Mr. Buhl loved will thrive when young people are able to learn and to assume the responsibilities of civic participation and leadership. The Buhl Foundation looks for initiatives, particularly in disadvantaged communities, that support young people in out-of-school time activities that develop leadership, enhance learning, encourage community service, provide recreational enjoyment or prevent violence.

Carnegie Mellon is a global research university of more than 10,000 students, 70,000 alumni and 4,000 faculty and staff. Recognized for its world-class arts and technology programs, collaboration across disciplines and innovative leadership in education, Carnegie Mellon is consistently a top-ranked university.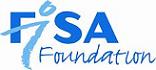 Our mission is to build a culture of respect and improve the quality of life for three populations in southwestern Pennsylvania: women, girls, and people with disabilities.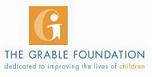 To help children and youth to become independent, caring, contributing members of society by supporting programs critical to a child's successful development.

To enrich the lives of women and girls in our community and to educate women in the power of their own personal philanthropy. The Jewish Women's Foundation was founded in 2000 to effect lasting social change in the lives of women and girls in the Jewish and general communities. The foundation carries out its mission by making strategic grants on a yearly basis. Through the funding of innovative programs and advocacy efforts, the Jewish Women's Foundation is committed to addressing the unmet needs of women and girls in the Pittsburgh and Allegheny County areas.

The mission of the Heinz Endowments is to help our region thrive as a whole community — economically, ecologically, educationally and culturally — while advancing the state of knowledge and practice in the fields in which we work. Our fields of emphasis include philanthropy in general and the disciplines represented by our five grant-making programs: Arts & Culture; Children, Youth & Families; Education; Environment; and Innovation Economy.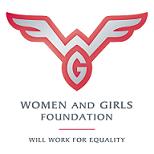 The mission of the Women and Girls Foundation of Southwest Pennsylvania (WGF) is to achieve equity for women and girls in the region. Through a combination of public advocacy, coalition building and grantmaking, WGF seeds, supports, and strengthens efforts to achieve social and economic justice for women and girls in Southwest Pennsylvania. We give priority to the following outcomes: social and systemic change; economic justice; and girls' futures. Through our efforts we aim to achieve equal political representation, economic and civic participation, and leadership development in all arenas.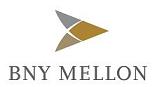 The Bank of New York Mellon Corporation is a global financial services company focused on helping clients manage and service their financial assets, operating in 34 countries and serving more than 100 markets. The company is a leading provider of financial services for institutions, corporations and high-net-worth individuals, providing superior asset management and wealth management, asset servicing, issuer services, clearing services and treasury services through a worldwide client-focused team. It has $20.2 trillion in assets under custody and administration, $928 billion in assets under management, services more than $11 trillion in outstanding debt, and processes global payments averaging $1.8 trillion per day. Additional information is available at www.bnymellon.com
Highmark Foundation is a private charitable foundation dedicated to improving the health, well-being and quality of life for individuals and communities throughout the areas served by Highmark Inc.